Join us for Mass today from St. John the Baptist
Joining us for Mass this weekend?
If you would like to register for Mass at Sacred Heart Church Sunday, August 9th, please click on the Sign Up Genius Button and register. Here a list of guidelines you will need to follow to join us Sunday.
These will include:
***Getting our of your car in the parking lot
***One way entrance into the church
***Ushers will be asking you for your name.
***You will be escorted to your seat.
**** If you are late for Mass, we cannot hold your seat for you. Please see an usher to see if there is a seat within a safe distance from other parishioners.
***Fr. Paul will go over the instructions on communion
***There will be a collection basket at the front door of the church and you may leave your OCP or Offertory Envelope there.
***Instructions will be given on how to leave the church following Mass out the side door.
If there are no more slots available for Mass, please do not come to church as there will not be a seat for you. Lately, people have been coming without registering on Sign Up Genius, and appropriate 6 feet apart is not being respected.
Lastly, a mask will be needed for entrance into the church, we ask that you bring one with you.
We look forward to seeing your masked smiling faces again!
Please Click the SIGN UP Button to register for Mass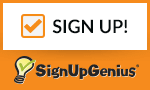 When signing up - please register one slot per person and if you are registering a child, please register their names in the slot below your name so we will keep families sitting together in the same pew.
Please arrive at Sacred Heart Church at 9:15 am so the ushers can get you seated.
If you arrive late to Mass which begins at 9:30 am, we cannot hold your seat for you. You will be asked to wait until the ushers can find you a seat within a safe distance from other parishioners.
Also, we can only seat 60 in Sacred Heart Church which is that capacity right now due to Covid 19.
If there are no more slots available, we ask you to please not just show up for Mass as there will be no seat for you.
Please watch this video before returning to Mass!
Office Hours
Our Parish Office is closed for the time being until we hear from the Archdiocese of Boston.
All staff will be responding to emails only.
Pray the (Virtual) Rosary
Click here to find a Mass near you....